Established in 2006, Globatech Australia has consistently set the benchmark for ultrasonic bio fouling prevention systems. Our mission is to develop innovative products that not only simplify installation and use but also push the boundaries of technology in their respective fields.
Over the years, our commitment to continuous improvement and sustainability has led to numerous milestones, from introducing our first marine ultrasonic antifouling system in 2009 to successful full-scale deployments for major industrial clients. Today, we're proud to be a preferred solution provider for numerous marine and industrial applications and some of the premier vessel operators, ship builders and facilities.
At Globatech Australia, we're not just about providing products; we're about providing solutions that enhance efficiency, improve environmental impact, and offer significant savings. All of our products are CE, RCM, FCC, and RoHS compliant, demonstrating our commitment to quality, safety, and environmental stewardship.

CleanAHull
15 years of Industry leading Ultrasonic Bio Fouling protection and prevention systems for the marine industry. Setting the bar for with superior results and outstanding quality.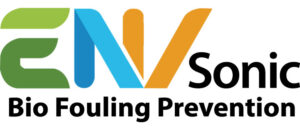 ENVSonic
The premier Marine Bio Fouling Prevention systems (MGPS) at industry scale for prevention of silt settlement, biofilm, fouling, algal control, marine growth reduction and much more.
Clean Flush Soak
Industrial Descaling Agent with superior performance and amazing corrosion inhibition properties. Redefining the way industry deals with descaling.