CleanAHull
The CleanAHull Ultrasonic Antifouling system maintains a hull clear of algae and barnacles. Improving performance and fuel efficiency.
CleanAHull is our advanced ultrasonic antifouling system specifically designed for the protection of super yachts, yachts, and power boats. By propagating ultrasonic energy through the vessel's hull and more using strategically mounted transducers, the system effectively splits and destroys cell walls of algae within proximity to the hull, thereby preventing the growth of larger organisms.
Not only does CleanAHull safeguard hulls, running gear, thrusters and more against marine bio fouling, but it also leads the market with its cutting-edge features. The system incorporates current monitoring, active channel control, thousands of carefully tuned frequencies with auto calibration for improved protection, and an enhanced transducer design that increases output by up to 30%. Additionally, it's designed for automatic 12 or 24V DC operation, with active temperature compensation to ensure consistent performance in varying conditions.
As an extension of our vision at Globatech Australia, the technology behind CleanAHull is being adapted for use in wider industry applications to prevent sea growth and control algae in large bodies of water and industry applications with our ENVSonic range.
For more information on how CleanAHull's advanced ultrasonic antifouling system can benefit your vessel, or to explore potential applications in your industry or product range contact us or head over to CleanAHull.com for more information
Learn How Ultrasonic Antifouling Works
The Ultrasonic sound waves emitted through the hull or structure create an environment of microscopic cavitation bubbles. These bubbles cause a very unique environment  in the immediate vicinity of the hull or structure when the microscopic bubbles implode, splitting the sidewall of single cell microscopic organisms such as algae.
The cavitation has the added benefit of a scrubbing effect helping keep the hull clean. The removal of the initial algae growth inhibits the food chain for further growth of barnacles and other marine life that feed on the algae, effectively producing an 
Cavitation Effect Explained

Ultrasonic Acoustic Disintegration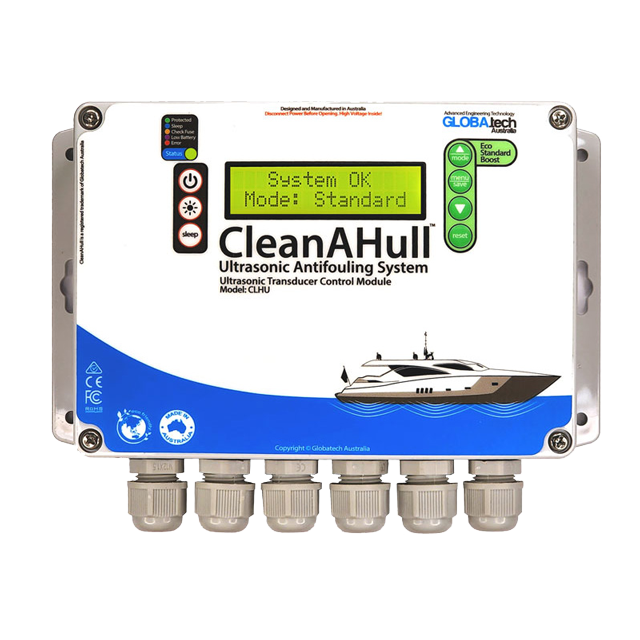 Leading the Ultrasonic Bio-Fouling Tech Industry
The CleanAHull Ultrasonic Antifouling protection system utilizes industry leading technology and the latest in-house developed transducer technology.
By emitting multiple very specific, self calibrated ultrasonic frequency bursts through a vast range the system protects the hull from algal growth and barnacles.
In-house Development
The CleanAHull Ultrasonic Antifouling System comes from years of development and a huge investment into the technology by Globatech Australia. By working with some of the worlds premier vessel manufacturers, testing through a variety of scenarios, locations and installation configurations (Sea Water Piping, Strainers, Hulls, Drive units, Thrusters, Props, Structures, Rudders and more) we have created the best and most diverse Ultrasonic Bio-Fouling prevention system in the world. We utilise our own advanced algorithm that provides the highest level of protection possible. We also developed our !BLAST! function for added protection in some of the more harsh environments and installation configurations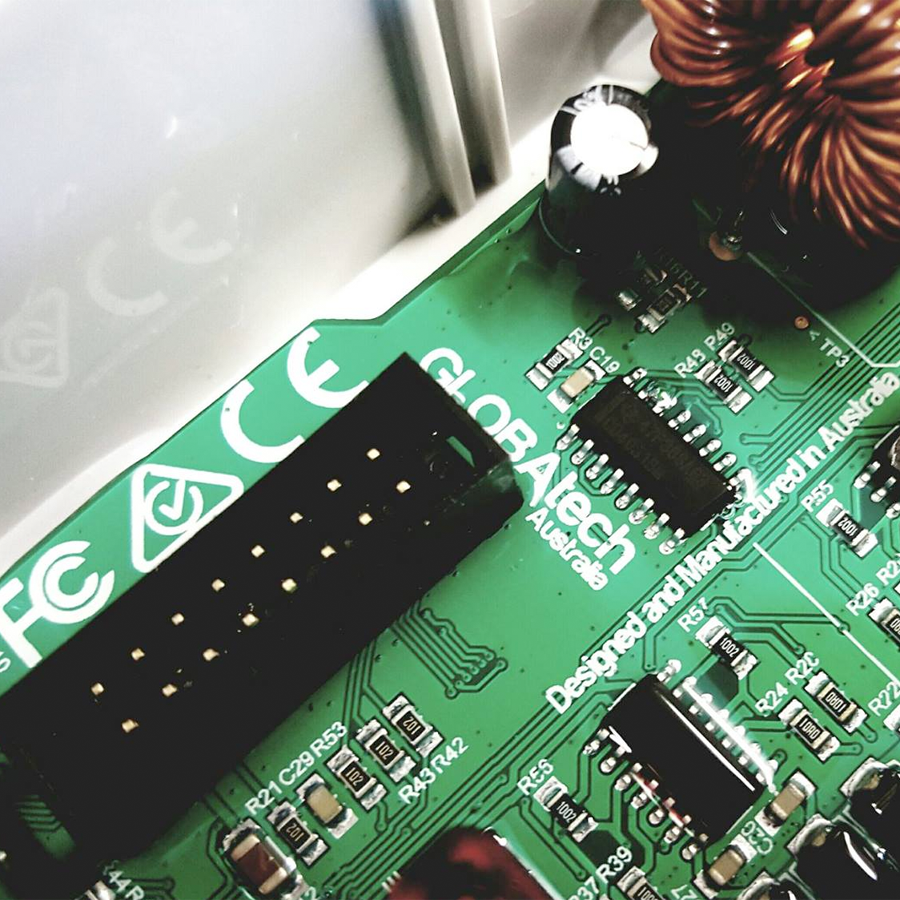 CleanAHull Simple Transducer Installation Demonstration
Installation of the Ultrasonic system is very simple. This video here shows the process of installing a transducer on a GRP Fibreglass hull.